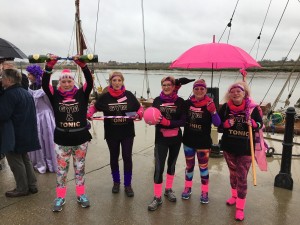 New Year's Resolution….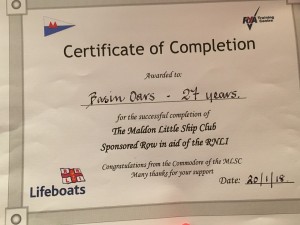 This was held on Saturday 20th January 2018 at about 13.30 on Maldon Hythe quay. A cold, grey and rainy day, but lots of boats on the river and a good race!
We'd like to thanks everyone who braved the weather to come along and cheer every one along. Raising money for the RNLI is the game and the race did just that. Over £6000 in total and we're proud to announce that we raised £4,704 of this total.
Many, many thanks to all those who helped us achieve this magnificent amount through the 200 club we run for the RNLI and individual donations.
If you've seen Maldon Standard, don't be confused with name the reporter gave us – we've not renamed ourselves the Base and Oars (??!!!!). We are still The Basin Oars who have been around since 1990 – a mere 28 years! If you want to join the 200 Club, we still have a few numbers left so do contact us for more details.