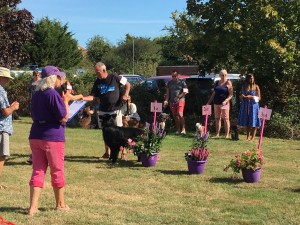 Some of you may have been wondering what has happened to our fun dog show this year and it probably won't come as a surprise to realise that due to the current madness in the world caused by the Covid-19 pandemic, this year's show has very sadly had to be cancelled.
We're extremely disappointed to not go ahead, but it just wouldn't have been practicable or safe for all those concerned in the running of it and for those to attend. It would also have been irresponsible of us to expect everyone, in whatever capacity, to support us at this time.
It is our intention, conditions being favourable and safe, to hold the show next September 2021. We shall keep you updated in good time throughout the coming months and hopefully see you then!
In the meantime, stay safe and fingers crossed that the madness subsides and we can resume a life which somehow reflects what we have enjoyed previously!