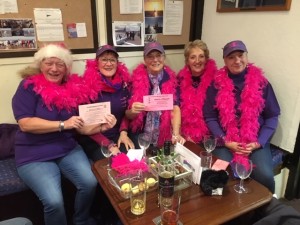 This month sees not only the weekly draws, but also the fourth quarter Big Oars Draw and our Christmas Even Bigger Oars Draw!
The draws took place at Maldon Little Ship Club on Sunday 16th December at around 3.30pm.
The 4x weekly prize is £43.50 and the winners are: No: 89 Bill Riches, No:97 Jocasta Webb, No:120 John Francis and No: 177 Sylvia Thompson

The Big Oars Draw – 1st prize of £217 – No: 109 Jimmy Byam Shaw, 2nd prize of £87 – No: 22 Alice Syrett and 3rd prize of £66 – No: 165 Jimmy Byam Shaw

The Christmas Even Bigger Oars Draw – 1st prize of £435 – No: 158 Josie Hewitt and 2nd prize of £174 – No: 93 Colin Finch

This is a massive £1153, all down to our members and not forgetting that this same amount is going to the RNLI.
Congratulations everyone!

Over this year the 200 Club has paid out to members a total of £4,176 each to members and the RNLI. You may be interested to know that since we started the 200 Club in 2012, it has generated just under £24,000!

We wish you a Merry Christmas and a Happy, Healthy, Prosperous and Safe New Year and we thank you for your support.